Does anyone feel like tiny houses are EVERYWHERE these days?
I've been seeing ads for tiny house TV shows, tiny homes in the news, and when I got home from our tiny house road trip, I had a stack of local newspapers waiting at my door with an interesting cover story: tiny houses!
I'm glad that more people are being exposed to tiny homes and the larger world of alternative, responsible design and architecture.
But I am also wary of tiny house TV shows and the like that show people living in their real, actual homes as if it's a kind of novelty.
I see more and more people treating it like it's a piece of theatre - something to be gawked at.
Whenever I see a news story on TV about tiny houses, I can't help but roll my eyes at the way the news anchor presents the story and the ridiculous questions they ask the tiny home owner.
Making a novelty out of the small home really diminishes it's potential as a real solution to a real series of problems we face today.
This is why I turned down the MoMA in NYC last year when they asked if they could display the COMET camper as a piece of art - where the hell was I supposed to live while people oohed and aahed at my home?
For many of us, our homes are artful and beautiful yes, but they are also real spaces that we inhabit on a daily basis.
Today I want to show you some beautiful photos of one of my most loved tiny homes.
This house was built for a client by Yestermorrow Design/Build School as part of their semester program a few years ago.
Everything the Yestermorrow students come up with is design genius, and this is no exception (okay, yes, I'm a Yestermorrow graduate but I don't mean to toot my own horn here!). I love the colors of the house - black, orange, and white.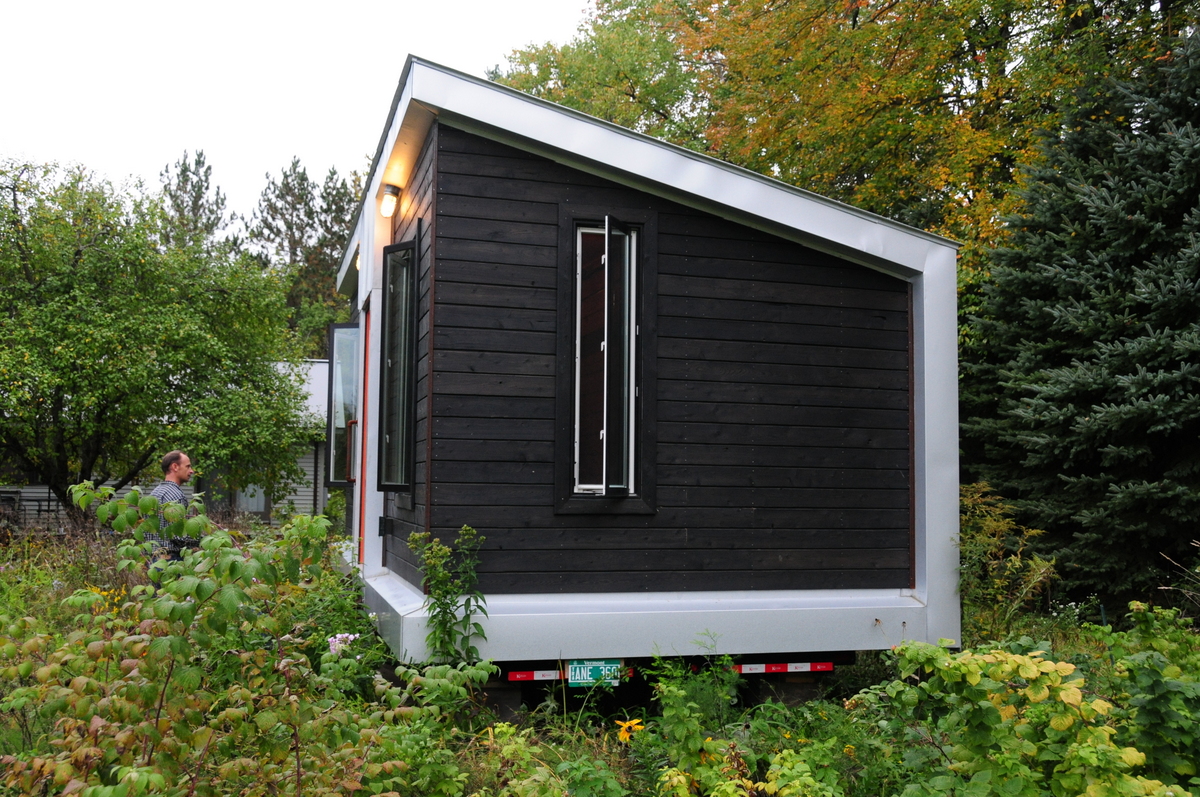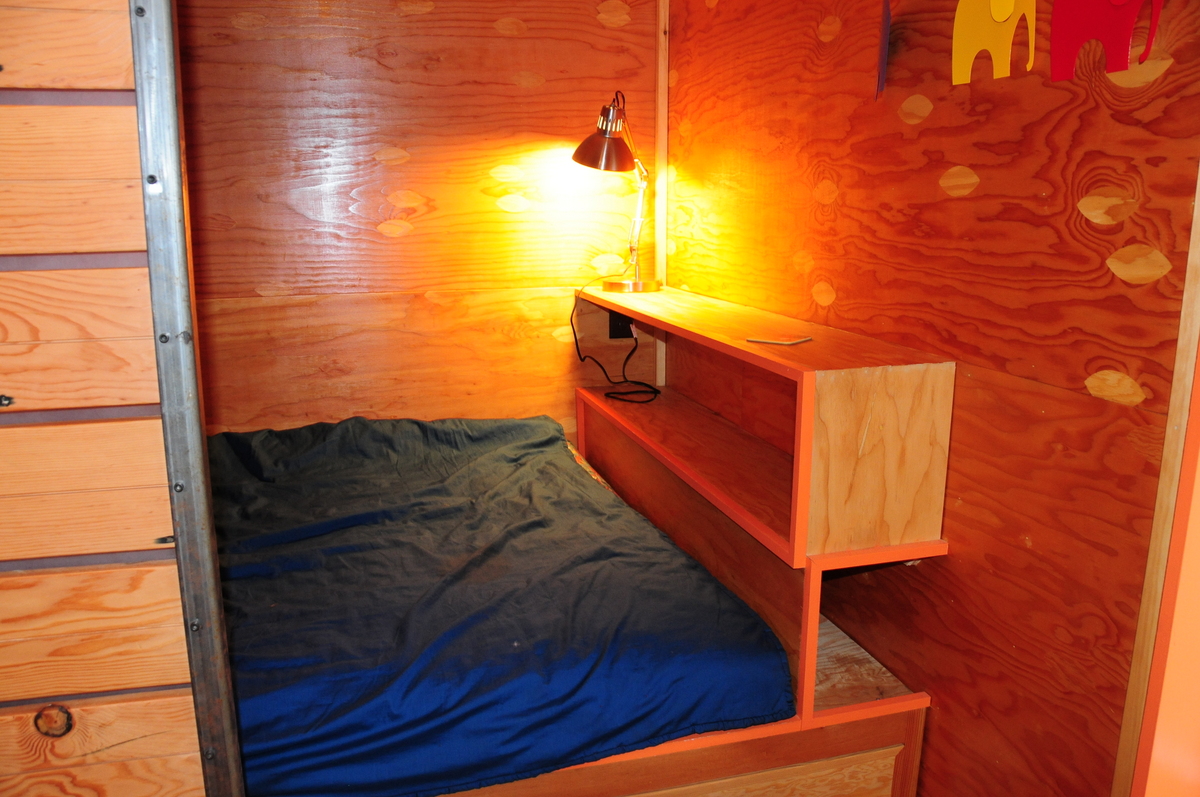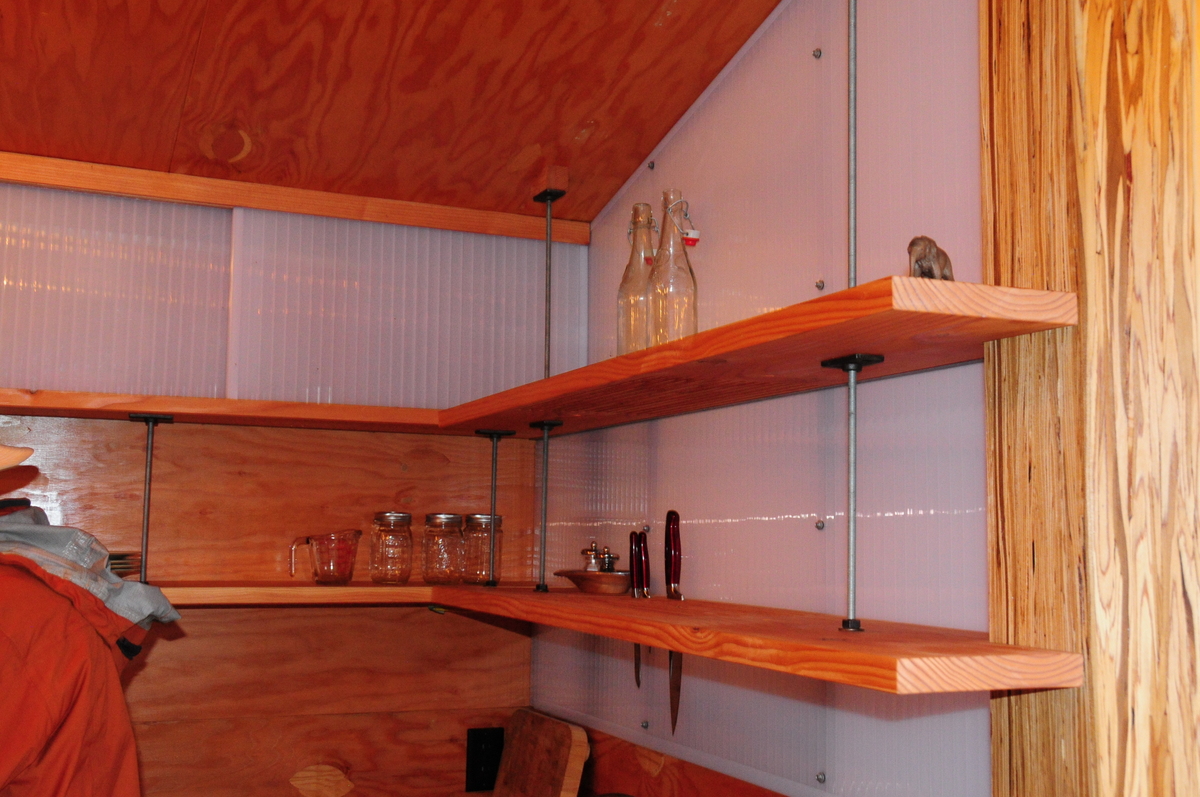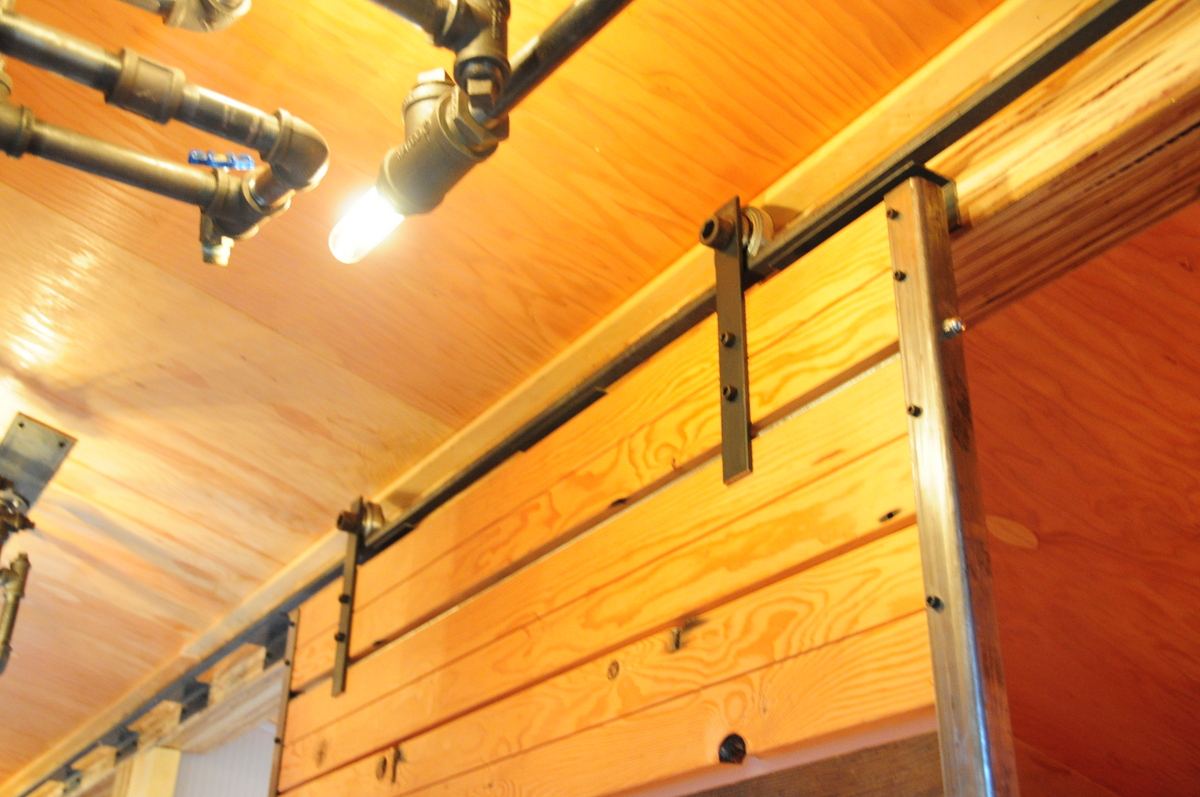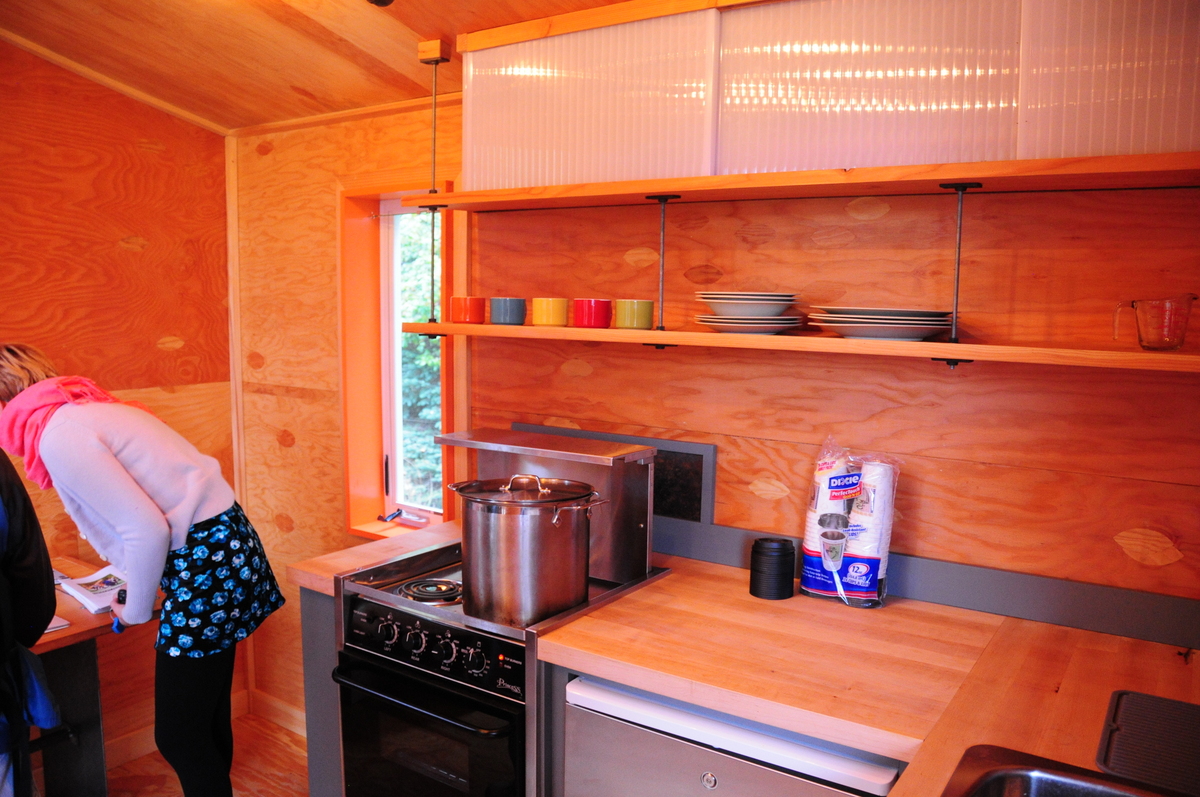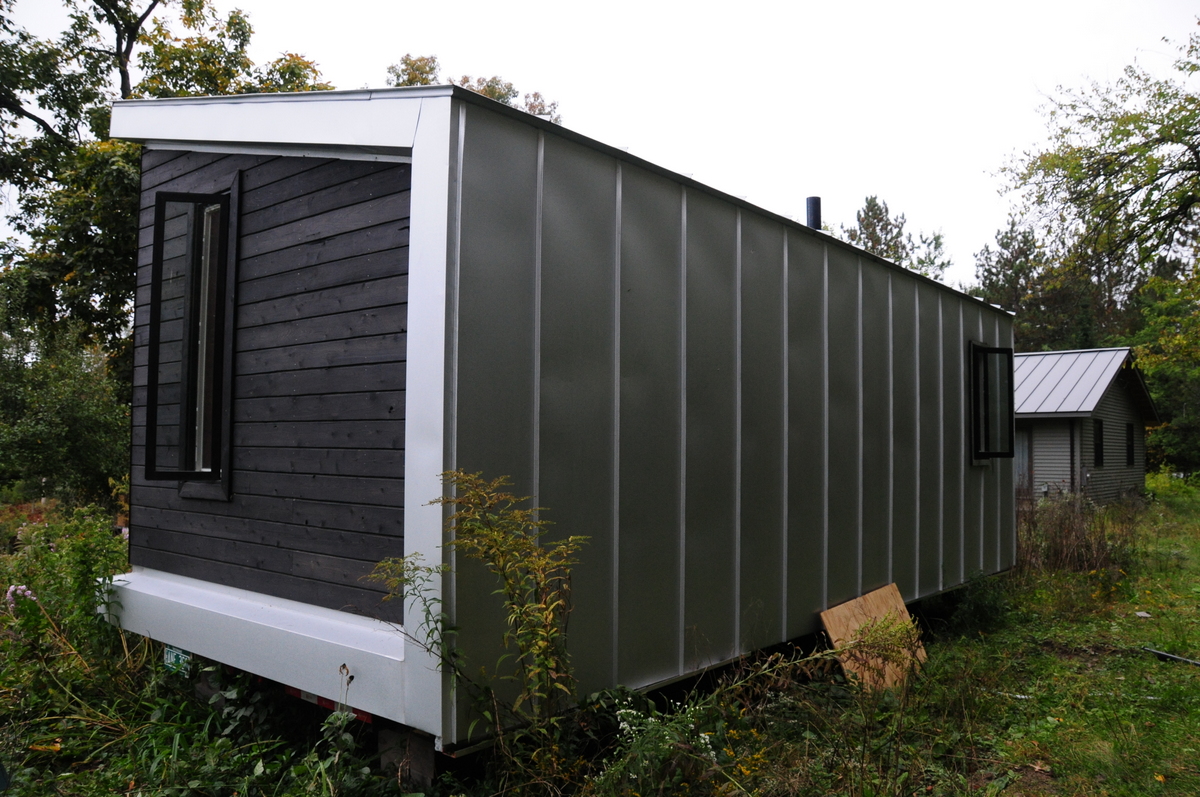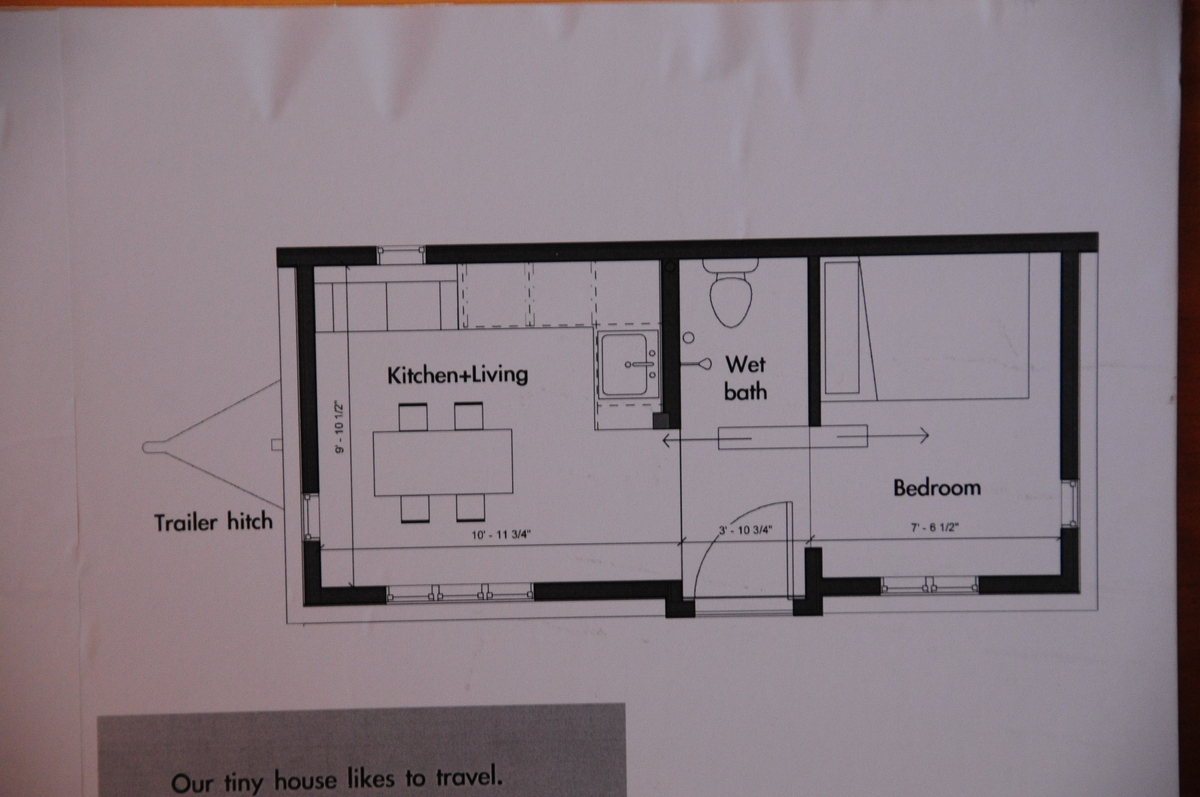 The tiny home makes the best use of space by being 12 ft wide and 20 ft long (I think..).
It's within the limit to be towed on a flat bed. The interior is mostly plywood and I really love all of the custom light fixtures. There's a full sized bathroom and shower.
The house has a composting toilet, rainwater collection on the back of the house, and custom built in furniture throughout.
The siding is shou-sugi-ban, a Japanese method of charring cedar siding for added water and rot resistance.
Hope you enjoy this gallery of tiny home photos and let me know in the comments what you think about this tiny house!